It's 2012 already started & now a days security matters a lot. News like " Facebook Account is hacked " or " My Gmail password is stolen by someone " are not new to you now a days. But now I have found this something surprising for you and that thing is MyPermissions.
MyPermissions contains nothing more than just 8 links but still it is very useful. They do not ask for password, username, sign up etc etc.
What you have to do is just follow the following link and visit MyPermissions
After this you will see something like this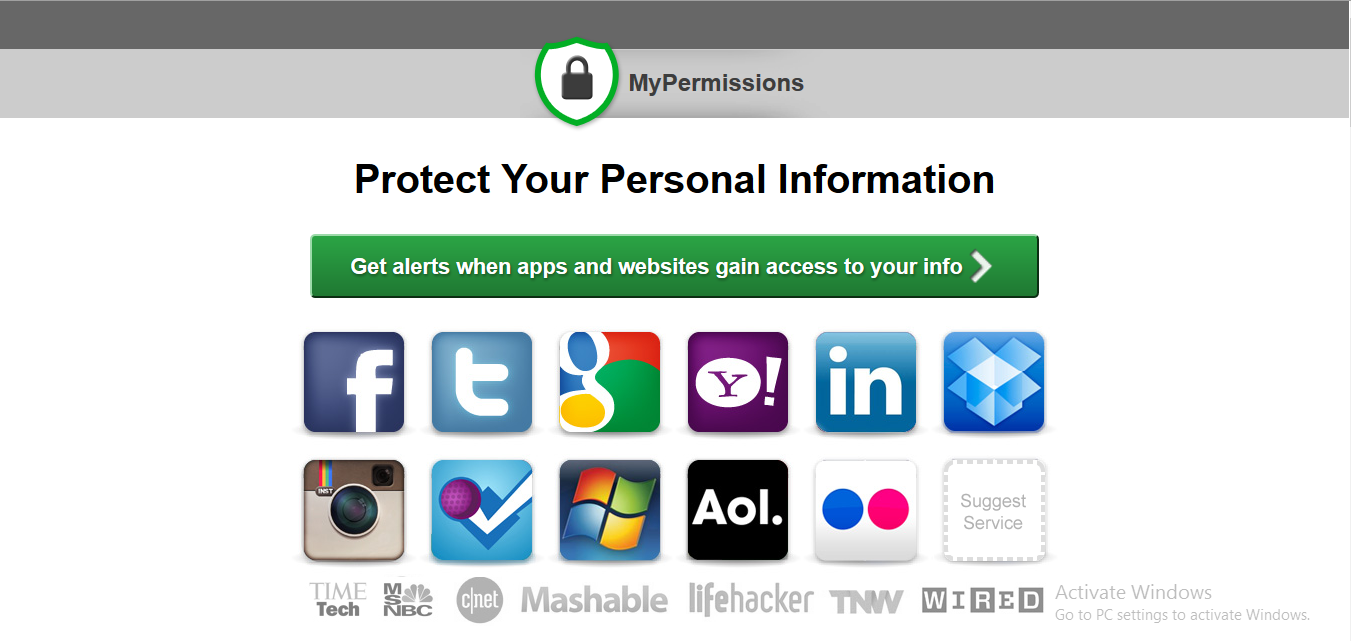 Next steps are very simple
What you have to do is
Just go on clicking icons and you will see the apps which are accessing your profile data.
And the remove those apps which you are not using or looks suspicious.
Here when I clicked on Facebook icon MyPermissions redirected me to a page and that was surprising to me.
A list displayed on my screen ( as shown in above screenshot ) and the surprising thing was that there are total of 279 applications, accessing my Facebook profile data. Now I started to clear all unwanted apps from Facebook and all other accounts also.
Try it yourself. MyPermissions do not asks you for the password and hence it is safe. Maybe, you come across an app, not used from long time or something looks like suspicious.